Professional Painter in Cape Town
Are you looking for a professional painter in Cape Town? Then you have come to the right place. Propaint is a leading paint contracting company in Cape Town and its surrounding areas. We are one of the most reliable and affordable paint contractors in Cape Town.
Our main focus is to provide quality workmanship at affordable prices for every one. Our painters are committed to provide expert services to Residential Homes, Body Corporates, Home Owners Associations, Offices and Commercial and Industrial Properties.
Through more than 20 years of experience, Propaint has perfected the art of  skill, quality and cost effectiveness. We accomplished this by completing our projects before our deadlines and spending less time on the clients premisses causing the least amount of disruption for our customers.  We only make use of skilled and supervised labor as well as quality products from top suppliers.
Our painters pride themselves on their honesty, reliability and sound ethical values.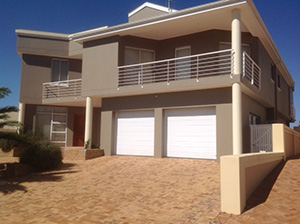 We offer our customers the best value for money, quality workmanship and as little disruption to the customers premises as possible.
We only employ staff that are experienced, fully qualified and supervised to ensure that our customers get superior customer service and quality workmanship.
Propaint is a successful paint contracting company in Cape Town. We aim to provide a complete and competent service to our customers through more than 20 years of experience in the industry.
By offering affordable and reliable services to our customer on time we ensure that our customers enjoy a positive experience.
Our vision is to have customers that believe we are the best company to meet their needs, staff that cant think of a better place to work and suppliers that are exited to call us their favorite client.
Every project that we take on is monitored and supervised and performed by highly competent staff.