Professional painter in Somerset West
Are you in need of a professional painter in Somerset West? Propaint is a successful commercial and residential painter in Somerset Wes with more than 20 years of experience.We have experienced teams of trusted painters who specialize in interior, exterior as well as roof painting.
Our painters in Somerset West pride themselves on being the trusted experts in their field and boast a broad range of satisfied customers, both commercially and domestically. We believe quality is not just an act by staff while they are supervised, but it is a habit instilled in staff over time.
Some of our foremen/staff started with us more than 15 years ago and is experienced in the application of specialized coatings like Breathe Coat, Earthcote, Copprox and other industrial coatings. We endeavor to give quality at a competitive price and all work is guaranteed except if otherwise stated. We apply quality products on correctly prepared and primed surfaces giving you the client a durable long lasting finish. We can assure you not just an excellent finish but a smooth running project, within budget and completed in time.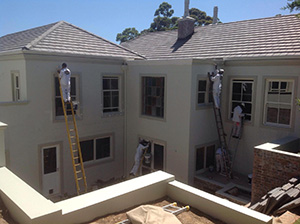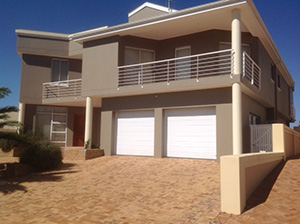 Our painters in Somerset West aim to combine reliability, quality of workmanship and more value for your money. We know what quality looks like and we are committed to delivering it to each and every client. At Propaint we take the utmost care of protecting your belongings during the whole painting process. Our painters are supervised and quality inspections are performed at the end of every job.
To provide complete and competent service through our expert knowledge of the industry and by using only the best quality products. We shall also enhance positive customer experience by being affordable, efficient, friendly and reliable at all times while providing clear, concise and accurate quotations, without hidden costs and a true reflection of the work required, guided by the customer's needs and budget.
Our vision is to have customers that believe we are the best company to meet their needs, staff that cant think of a better place to work  and suppliers that are exited to call us their favorite client. We want to help create ideal living environments for each and every one of our customers by providing superior customer service and top quality workmanship.